Meeting my Love, Pride Month, and a Hiatus
June 3, 2023
Hello. It's been a good while since I made my last blog post. I've been trying to take a break from working on my site to rest my hands, which have been struggling with carpal tunnel for the past eight months. Coding unfortunately hurts quite a bit, but many other delightful things have happened lately, and I thought it'd be fun to make a blog post about it before going on an indefinite hiatus.
---
Meeting Cerdi ♥♥♥
Just last week I got to visit my long-distance boyfriend Cerdi in Mexico City for 5 days. After being together for over a year and two months, it was our first time ever meeting in person. It was the best experience of my life. To say it was incredibly wonderful would be an understatement. Being held in his arms, hugging him, kissing him, snuggling by his side... it was heaven on Earth. I'm overjoyed to have finally met my love and gotten to spend so much time with him. We got ice cream together and went on many dates at nearby malls. We were lucky enough to have many moments to ourselves and have a lot of fun. I'm extremely grateful to him and his family for being so welcoming and kind to me. I truly look forward to visiting him again. We miss each other dearly now, but we know this definitely wasn't the last we'll see each other. And it cemented our desire to someday live together and always experience this joy ♥
---
Pride Month and Bisexuality
I made it back home to the United States on May 30th, and now it is June. That means it's the start of pride month! Cerdi is bisexual, and through our conversations and his support, I've recently discovered that I am bisexual as well!

This is the first time that I'll be celebrating pride month while knowing that I'm part of the queer community. I'm very thankful to have a partner who is supportive and understanding of me and my experiences. After discovering that I am bisexual, I'm very interested in learning more about bisexuality and its surrounding culture, Science and History. My family is supportive, and my mother recently got me the book "Bi - the hidden culture, history, and science of bisexuality" by Julia Shaw from our local library.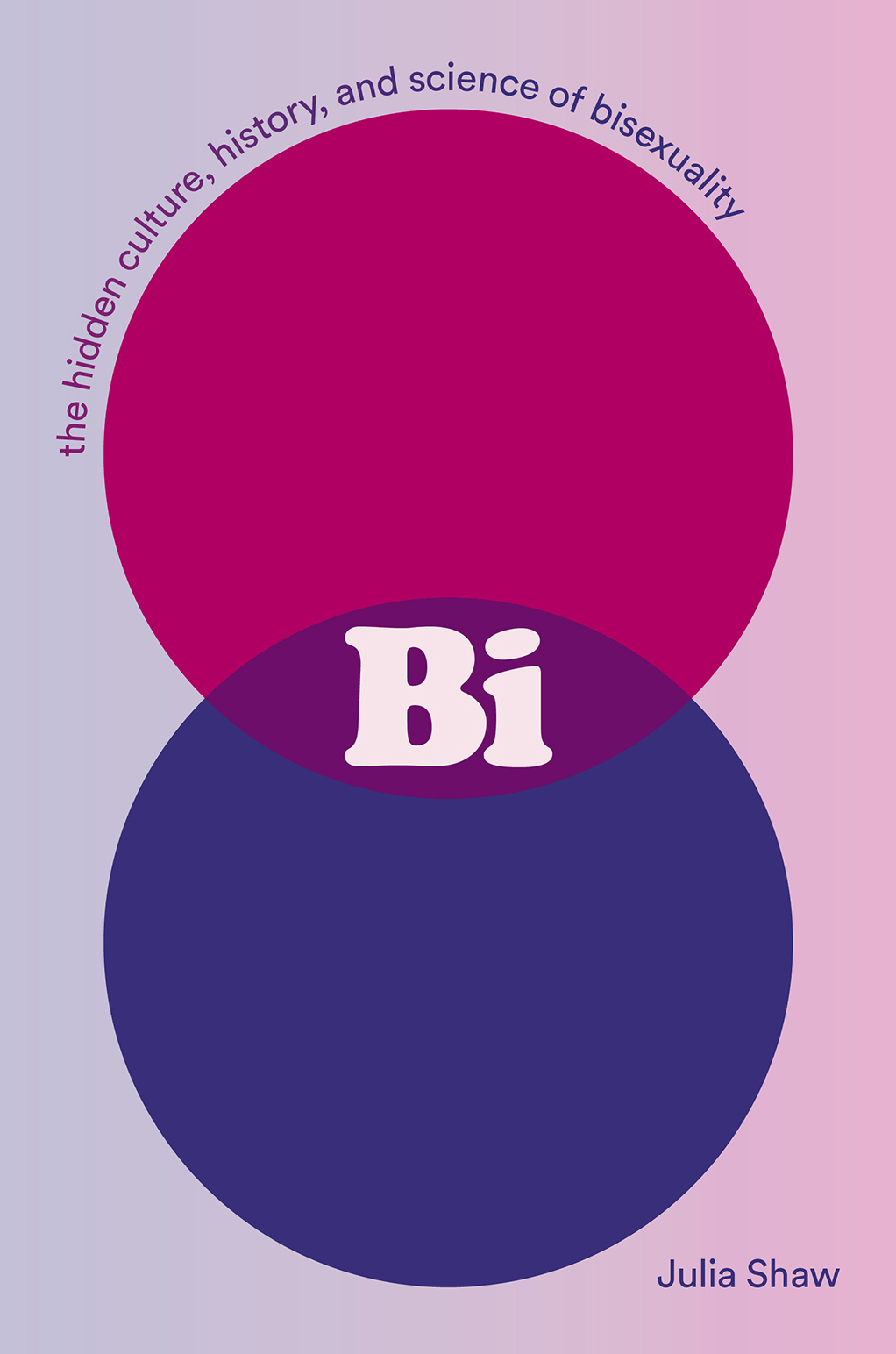 It is a very informative and well written book, and it's been an absolute treat to read with Cerdi. I've learned so much more about bisexuality and the queer pioneers who made strides in our community before I was even born. I've developed a better understanding of myself and my boyfriend's experiences, and I haven't even finished the first chapter yet. I highly recommend this book to anyone who is interested in learning more about bisexuality and queer culture. Julia Shaw uses the term bisexuality as an umbrella term for anyone who doesn't identify with exclusively heterosexual or homosexual desires, experiences, attraction, love, etc. It is very inclusive, and the book's definition of bisexuality has helped me to learn more about the queer community and where I fall on the sexuality spectrum.
I care very much about everyone having equal opportunities to learn and discover new things, and I feel very grateful to have access to fantastic books like this that document queer culture. I'm extremely heartbroken whenever I hear about libraries banning books that cover topics they deem "inappropriate", especially about the queer community. Learning about New perspectives and cultures or groups that are different from you is integral to growing one's compassion and understanding for others. I wish everyone the best on their journeys of self-acceptance and finding tolerance and love for others.
---
Prom & My Next Chapters
This is rather out of order, but the week before leaving for Mexico City, I went to my school's prom. It was a lot of fun, and I enjoyed dressing up and spending time with my friends. I did really wish that Cerdi could have been there, but I had a great time nonetheless. Below is a picture of me, and you can find full pictures of me in my dress on Mastodon.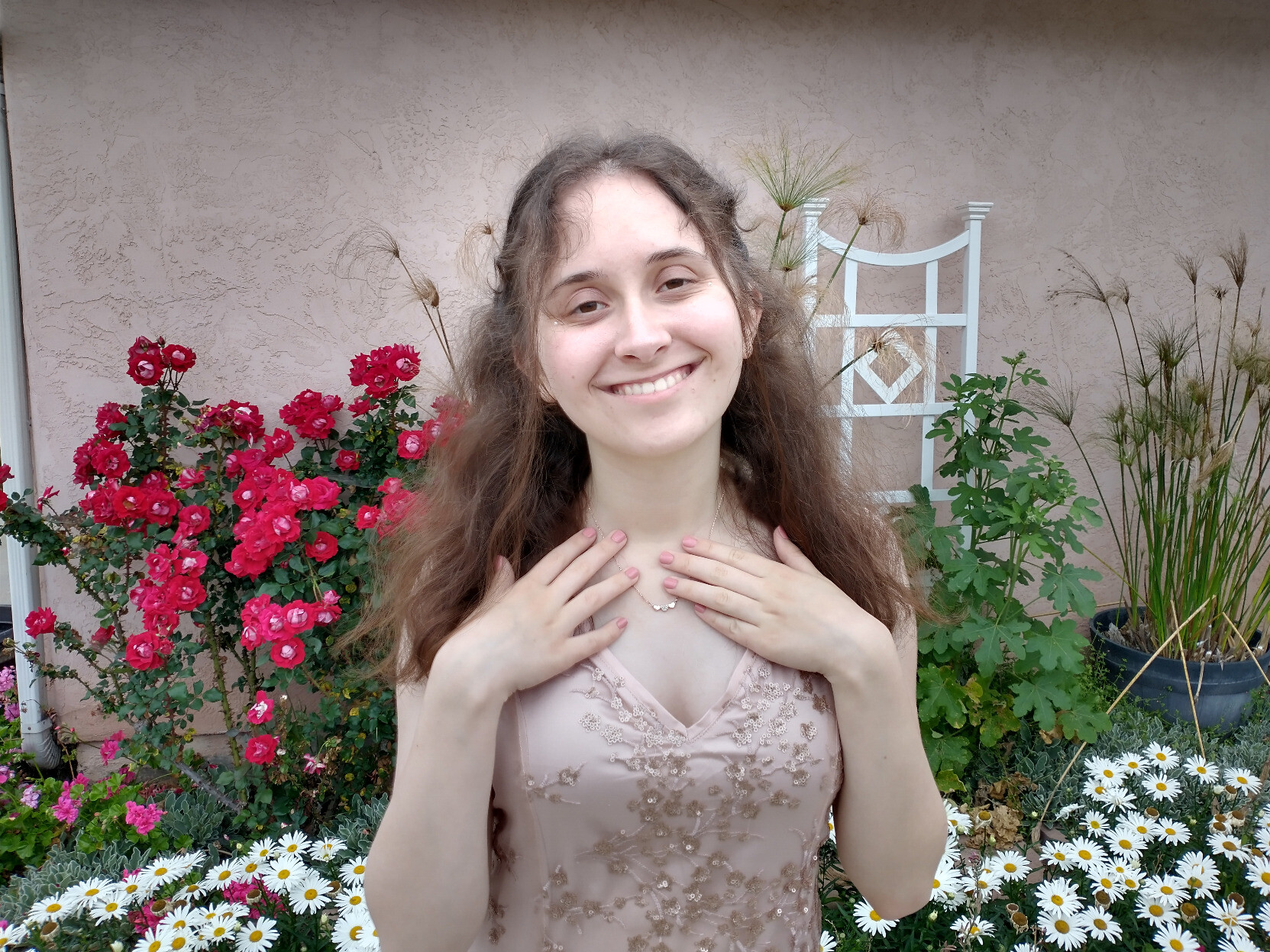 I am a senior in high school and I'll be graduating in just a few weeks. This is all very surreal to me. I don't know what these next chapters in my life will hold, but I look forward to them nonetheless, and I will continue to do my best to learn and take care of myself. I hope to try applying for a job over the summer before going to community college. I am still nervous about my carpal tunnel and if it will stop me from any job opportunities, but that's all the more reason to prioritize rest and taking care of my hands. That is why I'm writing out all of this blog post using voice to text.
I do have creative ideas for what I'd love to do with this site, but they are unfeasible for me right now because of my carpal tunnel. My hands are in too much pain, and I've already pushed them beyond their limits before. I will try my best to be patient with myself and take a break. I'll be going on an indefinite hiatus on this site until my hands feel better and I can sustainably code again. I'll probably still check in on Neocities from time to time, and I do post somewhat frequently on my Mastodon. Until then, I'll see you later. Wishing you all a wonderful June.