Lechonk Plush and Story Inspiration
April 18, 2023
Hi there! I have a lot of exciting news to share ♥
---
Lechonk Plush!!
First things first, I got my new Lechonk plush and pin in the mail yesterday!!!!! The plush is the one I'm most excited about. It is so, so soft and cute; I adore it. They got all the details right, even the little asymmetrical heart shape on his ear. His nose is round and pink, and I love to hug him. It's so joyful and lovely to have a soft plush of not only my favorite Pokemon, but one of my favorite fictional characters in general. This plush brings me a lot of joy and is a warmly welcomed addition to my collection. Just looking at him brings me a boost of happiness!
Click the pictures to see them bigger!
I highly recommend getting this plush if you're interested. The material is high quality and he's worth every penny in my book. The pin is also in very good condition, it is shiny and pretty. I look forward to adding it to my backpack.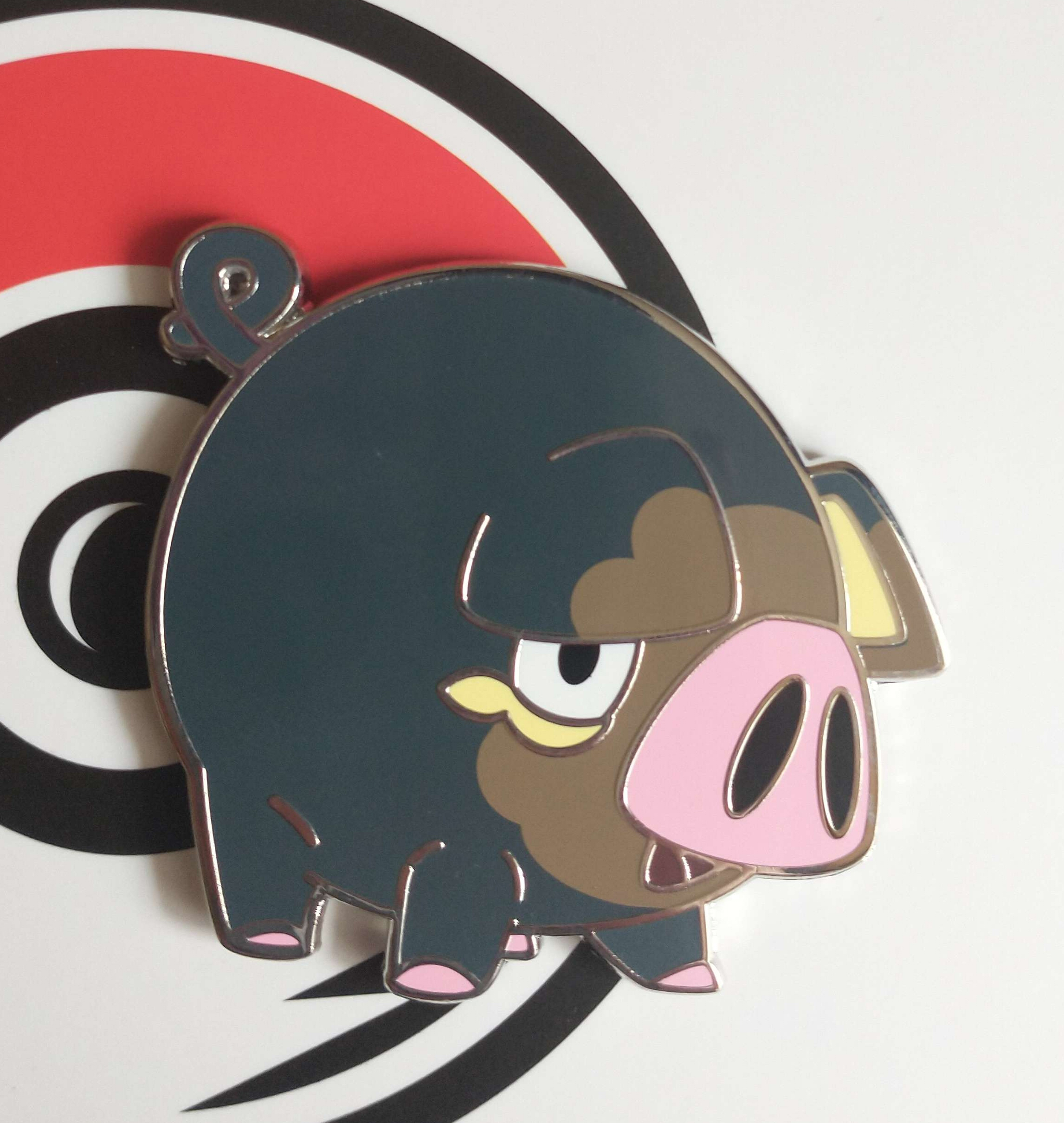 You can buy your own Lechonk merch at the Official Pokémon Center Website!
---
Witch Hat Atelier
I also finished reading the first volume of the manga Witch Hat Atelier, and I absolutely adore it. The characters are expressive and cute, the art is gorgeous and inspiring, and the world is immersive and fantastical. I love the world building and magic system. Witch spells being cast by drawing rings (in fictional media) isn't exactly a novelty, but Witch Hat Atelier's emphasis on the artistic, creative, and studious aspects is compelling to me. The wands are pens!!! Beautiful fountain pens!!! Made of magic ink and wood!!! How cool is that? I love when protagonists find innovative and creative ways to overcome their challenges, and that is exactly what Coco does during her trial as an apprentice. It makes for an engaging story, and the art on each page is absolutely beautiful. I definitely want to get the rest of the volumes, I highly recommend this book series. Here are some of my favorite pages (I tried to avoid major spoilers!)
Click the pictures to see them bigger!
---
My Own Witch Story!
Witch Hat Atelier also inspired me to revisit a story I drummed up a concept for not a short while ago; it's called "We Are All Made Of Stardust", or Stardust for short. Though another title I'm considering is "The Science of Stardust". It takes place on Earth after being struck by a comet infused with magic, and that star explodes; wiping out all life on Earth and spreading its stardust everywhere. This kick-starts a rebirth of life that is now created with this stardust, so now there are witches and magical creatures that roam the Earth! The story's protagonist is a young adult witch named Maya who was born with no magic at all, and her journey of fighting against a corrupt system and figuring out her place in the world. I hope to share more about the story on its own designated page someday. I don't have a lot finished yet, but this story's world is inspiring to me and I love to think about it. It gets my creative juices flowing, and crafting stories is a great outlet for me. If I ever were to tell the story someday, I would want to do it in a graphic novel fashion; whether it be hosted online or printed (if I'm lucky, maybe even both!!) But, if I never do officially "tell" the story, that's okay. I'm creating it for myself first and foremost.
---
Library
Something else that inspired me today is Nenrikido's new Library on her website! Her blog post about it was a fun read, and it brought up old memories of me in school spending time at the library, loving reading. It's a habit I've fallen out of, and it's sad because I used to really enjoy it. I feel inspired to try reading more stories now, especially since I loved Witch Hat Atelier so much. But I'm realizing that graphic novels are really more up my alley compared to written novels. The art captures my attention much better and inspires me so much more. I'll look into trying to find engaging written stories, but I'll prioritize finding more graphic novels along with buying more Witch Hat Atelier volumes. I bought my first volume from a comic book store that is local to my neighborhood, I think I'll try going there again to see if there's other manga or things that I would like. I loved perusing that store when I was with my friends, it was so inspiring. Anyone else contribute towards my goal to spend more time outside with my friends! Wish me luck! ♥
---
Other Misc Musings
School wasn't as overwhelming as I thought it would be! I have a weight lifted off my shoulders because I made great progress on my literature homework, and I finished a presentation I was stressed about in my economics class (I got an A!) Voice to text is awesome, I'm really glad this tool exists. It makes work so much easier, whether that work is for school or for hobbies and fun stuff like this blog post.
I've been thinking about Cerdi a lot. He has been quite busy since his school semester is finishing up, and we haven't been able to call on the phone as we usually do. But he told me that tomorrow, he would be free to talk with me the moment I get home. I look forward to it so very much. Whenever I feel anxious or stressed out, I think about a future with him and it makes me feel safe and loved.
---
Thanks for reading my blog post. If you have any book recommendations, whether they be graphic novels or written books, feel free to leave them in my Guestbook!!